Active Adults – Celebrate Legacy Shield 2015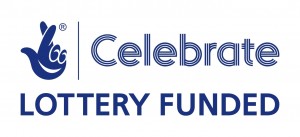 Our funders, Celebrate, have approved the presentation of a Celebrate Legacy Shield to all clubs which took part in this initiative. The clubs can use the shield annually for an internal competition or open it up to other clubs, it's their choice. The shields will be presented to the clubs at our glittering Award Ceremony on 6th May 2015. Look forward to seeing all the clubs represented there.
Our Active Adults programme final event took place on Sunday 24th August with a great "fun day" celebration of the 2014 Commonwealth Games. About 30 members of the clubs who took part in the programme gathered at Duffus Park Bowling Club in Cupar and had an afternoon of "crazy bowls" (like crazy golf but with lawn bowls). Bowlers and non-bowlers alike had a great time and this was followed by drinks and a delicious buffet provided by Duffus Catering. Below are some of the photos taken during the afternoon and the winning team "The Go Getters" swept the honours with a massive score of 910 points. The wooden spoon award was given to "Sarah's Team" who came last but with a very respectable score of 420 points. Everyone enjoyed the day and enthusiastically joined in. Luckily the weather was perfect.
East Fife Sports Council would like to sincerely thank all those who came along on the day to help, we greatly appreciate it.